Call
720-280-2895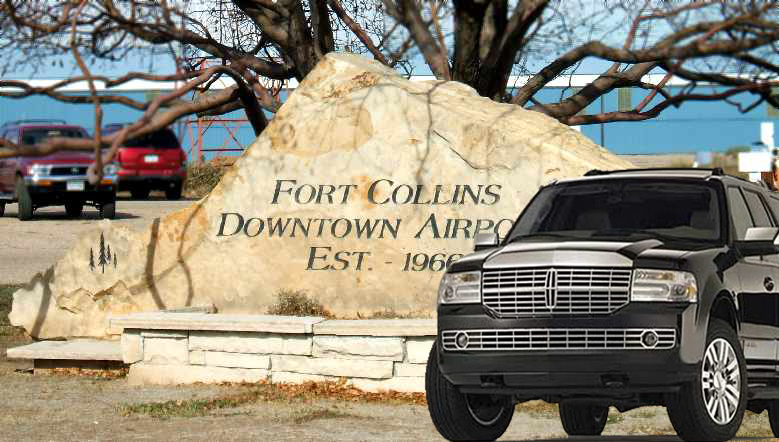 Starting at $155.00 for transportation from Denver Airport (DIA) to Fort Collins . With Express Colorado Transportation. Ignore those long distance commutes with an expert service that will leave you rested and relaxed. Travel to Fort Collins for work, family or play. Bring your friends and explore the sights of the historic downtown. Take your luggage direct from the runway to the road with our Fort Collins to Denver Airport Transportation services. We take the stress out of transportation. Our premier luxury service provides uniquely tailored cars to fit your desires. Need an extra space for the kids suitcases? Don't worry we offer SUV's to accommodate those larger requests. Want to impress that new client? Deliver them to your doorstep in an elegant sedan town car  or limousine. Our Denver airport to fort limousine and shuttle service is made to fit any of your orders. Schedule a ride with us today and stop waiting for the bus.
Direct transportation from Fort Collins to Denver airport, our exquisite service allows you to sit back and take a nap. Don't bother with those long car rental counters. Leave that parked row of taxi cabs behind. Head for the premium choice with Express Colorado Transportation's fleet of luxury car service. Hop inside an intelligent ride made for the business professional. Give your family the royal treatment with cars built for kings and queens. Let the children take in the scenes with spacious seating for the whole family. Denver Airport to Fort Collins transportation town car limo and shuttle brings you right into the center of the excitement. Get your favorite treats at an interesting little shop in the city's famous downtown. Have your family come visit you on campus at Colorado State University. Bring your friend's home for the holidays with a reliable service that is sure to deliver. Call our operators today and book your next appointment with us.
Take in the sights and sounds of Fort Collins' many secret retreats. Fly your family in to visit you at Colorado State University. Invite your business partners out to your favorite mountain side spot with Express Colorado Transportation. We make sure that you and your loved ones are always on time and in style. We want to make your family feel secure in our award-winning level of successful services. Fort Collins to Denver Airport transportation services gives you an immediate escape from the noise and chaos of those busy airport terminals. We invite you to put your feet up as our professional chauffeurs charter you across the great state of Colorado. We employee only the best drivers in the Rocky Mountains. Our core standards are the root of our services. We value integrity, reliability and affordability. Contact us specialists today to make your next fort Collins trip arrangements.