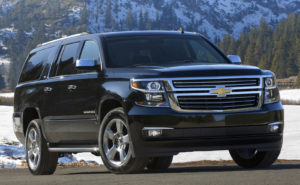 Reserve the Chevrolet Suburban Sport Utility if you want us to take you on a tour of the mountains or to your favorite sporting event or anywhere else you would like to explore.   This powerful vehicle can and will get you there.
Experienced and skilled, they know every street of Colorado and how to get you to your destination in no time.We make sure that fit your occasions, we Provide you With luxury  car that will take you to your destination in comfort
Quick Reservations
Features include:  AM/FM CD Stereo, and plenty of AC/DC outlets for your Electronic Devices.  This is the perfect vehicle for getting you to your Rocky mountain ski Resorts and vacations with plenty of room for all your bags and toys and comfortably seats up to 7 people.