Call 720-280-2895 or click Button
Express Colorado Transportation is the best possible choice for transportation to and from Denver International Airport. We provide the finest cars such as sedan town cars, limousines, and van shuttle services for the price of Denver airport taxi. Our drivers are licensed professionals, highly skilled at getting you to and from point to point with ease, safety, and comfort. Just one telephone call will provide you with reliable, efficient car service. Arrange for an on-call chauffeured vehicles to be waiting for you upon your arrival. Get your business trip or holiday plan started on the right foot with clean, luxurious, affordable Denver transportation.
Our Services
[one_third first style="clearfix"]
Denver Airport Transportation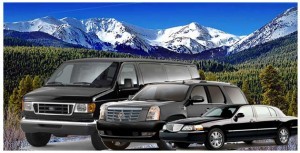 We provide the following options to ensure you arrive at your destination on time and stress free: Limousines, Lincoln Town Cars, or a Standard shuttle service. Whether your destination is downtown Denver or an out-of-the-way luxury Colorado Ski Resort, you will arrive in style with Denver Airport Transportation.
[/one_third]
[one_third style="clearfix"]
Corporate Transportation Service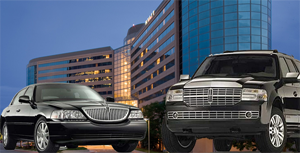 We understand the importance of punctuality; one bad impression can vastly affect any business negatively. With our Corporate account Service, we guarantee you will not only arrive on time and in style, but will arrive at your destination stress-free. Our highly professional chauffeurs will be there to assist you with your loading and unloading needs and for extra courtesy, can stay until your meetings have concluded. For a hassle free ride, allow us to provide for your Denver corporate transportation needs.
[/one_third]
[one_third style="clearfix"]
DIA to Colorado Mountain resorts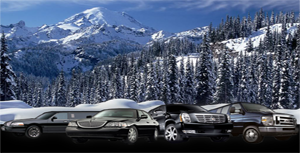 Getting to Colorado's mountain resorts couldn't be easier with our transportation services. We offer transportation service from Denver International Airport to Vail, Breckenridge, Aspen, Copper Mountain, Snow Mass, Winter Parker and other popular vacation spots. With our twenty-four hour customer service and low prices your friends and family will be thrilled call our Colorado Mountain Ski Resorts services today.
[/one_third]
---
[one_third first style="clearfix"]
Night on the downtown limo
Do you want a night out on the town or perhaps impress a special someone on your wedding day? We can provide a limousine for any occasion; whether for a few hours or a full day and night. All of our limos are new and come equipped with the latest GPS technology and highly professional chauffeurs, call our Denver limousine today .
[/one_third]
[one_third style="clearfix"]
Denver Convention Center Transportation
You can choose between a number of different SUV's, sedans, town cars, vans, buses and limousines to serve your transportation from Denver airport to convention enter Denver. And perhaps visiting a number of downtown Denver's legendary landmarks; such as our 16th Street Mall. call or Book your convention center transfer with us today.
[/one_third]
[one_third style="clearfix"]
Red Rocks , Dicks Sporting Goods concert limousine and shuttle
Enjoy a concert at the Red Rocks Amphitheater or take a trip to Dicks Sporting Goods in a stress-free fun filled limo. While others deal with before and after concert traffic, you'll literally be sitting in the lap of luxury in one of our high-class limousines, town car, SUV  or vans. red more about our Colorado Concert transportation.
[/one_third]
---
[one_third first style="clearfix"]
Denver Limousine Services
No occasion is too big or too small for a limousine. Whether it has been a life long dream to experience the luxury of a limo ride or you want to arrive in one on your wedding day; Express Colorado Transportation can make your dream come true. With our high-class limousine service you will make memories for years to come.
[/one_third]
[one_third]
Denver Airport Town car services
Express Colorado Transportation is known for its Luxurious Denver Airport Town Car Service. Come see why we have set the standard for luxury and transportation. Our years of experience and commitment to excellence is sure to leave you speechless and coming back for years to come. pick up the phone and call our Town car service Denver Airport today.
[/one_third]
[one_third]
Point to Point service
Looking for a standard taxi or Car service to or from Denver International Airport (DIA)? Express Colorado Transportation will get you from point to point or multiple destinations with complete reliability. Make your trip more enjoyable with our combination of fleet, upscale taxi, and shuttle services for Colorado Area.
[/one_third]

---
Why Choosing Us ?
Not only do we have years of experience under our belt, but our affordability and excellent customer service has set the gold standard for a number of our competitors. For little more than a standard taxi service, you can experience luxury at its finest.
Making a reservation is as simple as a phone call or the click of the mouse. If you choose to make a reservation by phone, you will be connected with a highly professional reservation specialist, that will kindly walk you through every step of the reservation process. If you choose to make a reservation online, you simply fill out an online form and receive an email confirmation with your driver's name and phone number.
Reliable, On Time, and Safe

Our years of experience, positive feedback and growth has taught us that a reputation of reliability is not given, but earned. An immense amount of work goes into finding drivers with outstanding safety records with the highest professionalism. That is why at Express Colorado Transportation we guarantee you will arrive at your destination on time and safely.
Our Mission Statement
Express Colorado Transportation is committed to Excellent Customer Service; without you we would not exist. We will do our best to always provide luxury in the newest automobiles possible. We guarantee the best drivers with the highest possible safety records available. When you make us your first choice, we are certain you will make us your only choice for years to come.
---