Getting from denver airport to ken caryl Transportation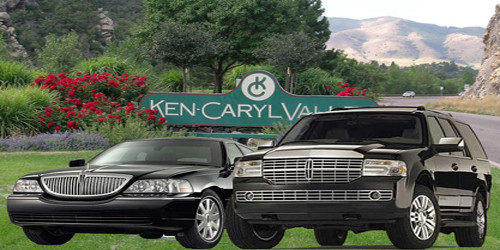 Come see the beauty of life in famous Ken Caryl. Explore the many adventures of the rolling hills and beautiful mountains. Visit the grand rocks and bold cliffs. Traveling to Colorado and need a ride to the excitement? Denver Airport to Ken Caryl Transportation makes your journey a breeze. Let the wind carry you to this gorgeous retreat aboard an elegant Town car or limousine from Express Colorado Transportation. We take you into the wild and in style. We bring the natural land right into your hand. Distance yourself from those second rate services and choose the group that provides more individual packages throughout the Rocky Mountains. Call our operators today and arrange your travel itinerary so you don't have to miss a beat of the action.
Denver International Airport is not place to spend your days. The long lines, busy terminals and loud noises are enough to send anyone up a wall. Express Colorado Transportation offers unique services to soften the chaos. We provide Denver airport to Ken Carly Transportation Services  accommodations that get you out of DIA and on your way. Our elite line of limousines, SUVs, sedans and town cars gives you the freedom to escape those noisy airport runways. If the outdoors are calling your name take a ride with Denver Airport to Ken Caryl town car Services. Explore the beauty sights of the lovely state of Colorado aboard a first class limousine. Let us chauffeur you from DIA to Ken Carly Valley. Visit the land the way it was meant to be seen. Ride in elegance and class.
Denver Airport to Ken Caryl transportation Services take you into the beautiful wild life of the front range. We let you skip the distressing problems found on buses and inside unclean taxi cabs. Book with the professional car providers. Call our offices today and setup your important vacation destination with us.
Choose sophistication and professionalism. We hire only the best in the business to provide for you and your loved ones. Our priority is safety and we value your family's approval. We have a firm set of core beliefs that make up our company's standards. Contact us today for integrity, reliability and affordability.
If you've been standing with that suitcase for a few minutes too long, don't wait call now. If you're plan got in early and your pickup is running late, don't hesitate another moment call us today. We want to make your trip to Colorado comfortable and accommodating. You shouldn't be standing on the curb waiting for some second rate cab driver to pick you up. Get your feet into an elegant car with an experienced driver. Our team is taught to handle any situation. We're trained under every season and know the in's and out's of the traffic system. Place your trust in a business that is sure to succeed. Call Express Colorado Transportation today and bring your friends and family to the Rocky Mountains you remember