Denver Airport to Boulder Transportation
Make Your Online Reservation For Denver Airport to Boulder limo Transportation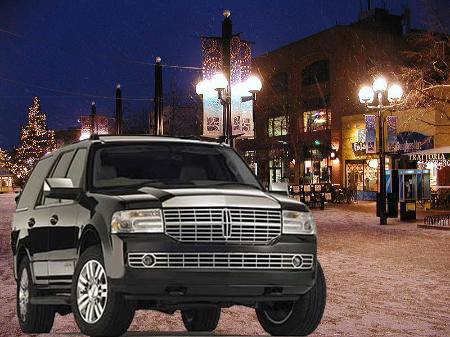 When it comes to Denver Airport to Boulder transportation Express Colorado Transportation is your number one choice.  Not just because of our affordable prices or luxurious cars but because its our specialty. Located 39 minutes from Denver Boulder Colorado is home for all fun and activities that you don't want to miss. From Pearl Street with all the boutiques,  coffee shops and bars is just the star in this amazing place.
You have multiple options such as Boulder limousine, car service to Boulder, or Corporate transportation if you traveling for a job. But you don't need to stress about the traffic and wait time for Denver airport taxi or the smelly shuttle. Jump in our luxurious car and sit back and enjoy your ride from Denver airport to Boulder.
As a leader of transportation from Boulder to Denver airport Express Colorado transportation offers a wide range of accommodation for individual and large groups of over 100 people. We offer large fleets of vehicles that include Sedan town car, SUV, limousines and party bus.
How Much You Going To Pay ?!!
Starting at $90(plus gratuity) for a town car that hold up to 4 people. There is no hidden fees or surcharge when you travel with us. S UV's and Limousine are classier options if that's what you're looking for. We're ready any-time 24/7 to make your dreams a reality. Stop struggling with alternative methods of transportation from Denver airport to Boulder and take the reliable accountable route with luxury at your finger tips. Pick up the phone and give us a ring now.
The only decision you need to make is what car is right for you and what best suits you needs. When you hire Express Colorado transportation we guarantee your arrival in style, comfort and on time.